2018 HRW Zinfandel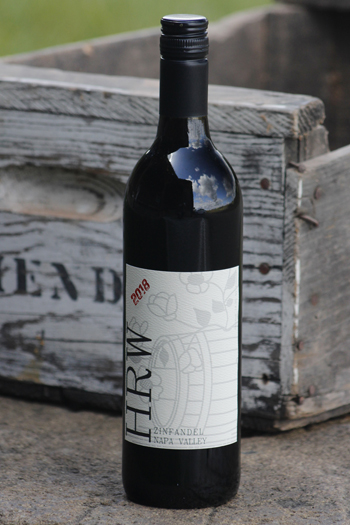 Grapes for the HRW series wines come from our Napa vineyard, as they do for all of our wines. The grapes we use for HRW are individual blocks from our vineyard or barrel lots that are very nice for everyday drinking, but do not have the complexity we require for our Hendry label. The production is small—often just a few hundred cases. These wines were our "around the ranch" wines before the launch of HRW, which stands for Hendry Ranch Winery.
In 2018, Zinfandel budbreak was April 10-12th, bloom was June 1st, veraison was August 6th, and harvest was September 25th-26th. Bloom-to-harvest averaged 117 days across all Zinfandel blocks. Primary fermentation took place in stainless steel tanks. Upon completion, the wine was pressed to barrel for secondary malolactic fermentation. Aging was twelve months in French oak barrels of which approximately 10% were new, with the remaining barrels made up of older barrels from our Hendry label Block 7&22 and Block 28.
Medium purple-ruby color. Cedary spice, tea leaves, briar, dark berries and pepper on the nose. Light to-medium-bodied, with a bright, fruit-driven palate. On the palate, flavors of cocoa, blackberry jam and strawberry. Easy drinking, moderately structured. Ideal for pastas, burgers, barbecue, chili or a meaty Bolognese lasagna. Good everyday value for those who prefer fruity but dry--not sweet--Zinfandels.
14.5 % alcohol
659 cases produced
---
Wine Specs
Alcohol: 14.5
Cases Produced: 659

Downloads