Join Us for a Virtual Tasting
April 3, 2020
Stay tuned for upcoming virtual tastings from Hendry!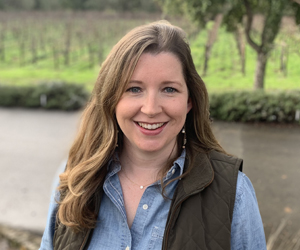 Starting next Friday, April 3, Megan and Mike will be posting some fun (and educational!) distractions, so stay tuned for news about upcoming virtual tastings you can do with us from the comfort of your living room!
Virtual programming will be available in real time, and archived on our Facebook and Instagram accounts so be sure to give us a follow and be on the lookout for those events! Wine can still bring us together even as we are apart!
This is Megan. She'll post the link here, as well as through our email list. (Or you can follow us on Instagram and Facebook.)
You're receiving a lot of messages, we know. We also know you're out there supporting your local community, and ordering from truly small wineries and other family businesses as much as you can. We've already heard from some of you, and we can't begin to tell you how much it has helped.
Throughout this, we are all connected, and we'll get through it together!
« Back to Events