Fall Wine Sale 11/8 through 11/28
November 8, 2023 - November 28, 2023
CELEBRATING FALL
It's that time again, the breath between harvest and holidays, when we finally have a chance to sit on the porch with a glass in hand, and take in the glorious colors of the vineyard. Bright under a robin's-egg blue sky, the shades of gold, green and garnet are a balm for the senses.
Walking into the winery, a heady aroma greets us as freshly-drained tanks drip with inky purple free-run wine. Each day gets us closer to the satisfaction of a job well done—another harvest safely tucked into barrels. This is when we count ourselves truly lucky to be right here, right now. And even luckier that we get to share it with you!
Just in case you're starting to think about the gatherings to come, we've also been busy preparing behind the scenes, and we're ready to help you stock up for the chilly–and festive–days ahead!
---
A GREAT VALUE GETS EVEN BETTER
It's no secret that Hendry wines are already a great value. Starting today, November 8th, through November 28th, enjoy a little extra savings on all of our wines...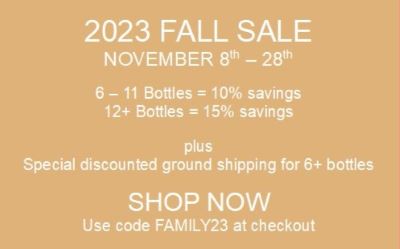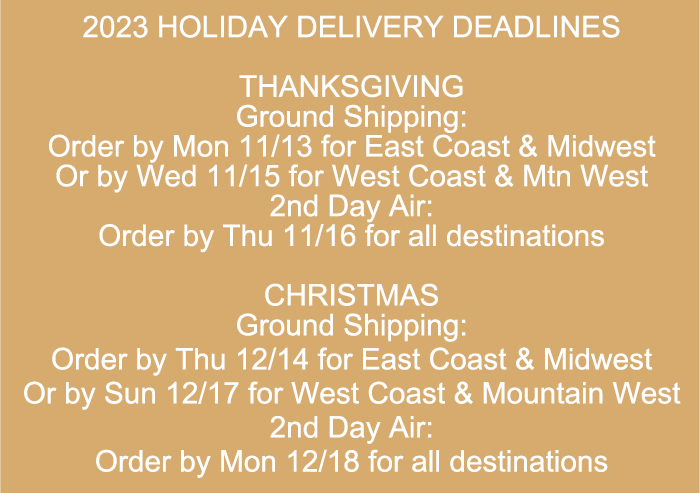 ---
GIVING BACK
This year, we are continuing our support for Feeding America, serving hungry families in our community and yours. Hendry will again donate $1 for every bottle sold during this offer. When you shop with us, know that you are not only supporting a small, family-owned vineyard and winery, but also lending your support to towns and cities in need across the country.

Whether you order a little California sunshine to brighten things up at home, check out our 2023 Harvest, or join us for one of our New Bordeaux Flight tastings among the vines, we look forward to hearing from you. Enjoy the beauty of fall wherever you are!
Warm fall wishes from all of us at Hendry!
« Back to Events