2014 HRW Zinfandel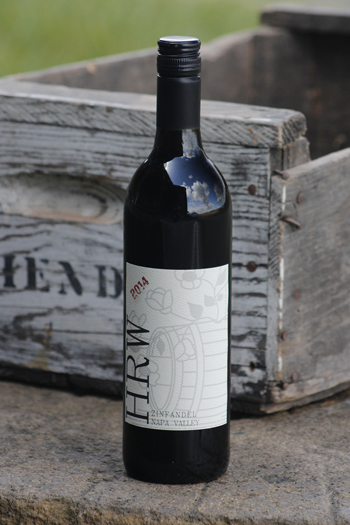 Grapes for the HRW series wines come from our Napa vineyard, as they do for all of our wines. The grapes we use for HRW are individual blocks from our vineyard or barrel lots that are very nice for everyday drinking, but do not have the complexity we require for our Hendry label. The production is generally small. These wines were our "house" wines before the launch of HRW, which stands for Hendry Ranch Winery.
In 2014, Zinfandel budbreak was March 23-25th, bloom was May 15-18th, veraison July 22nd, and harvest was September 3rd-9th. Alcoholic fermentation was completed in approximately ten days in closed, stainless steel fermentation tanks. When fermentation finished, the wine was pressed to barrel for secondary malolactic fermentation. Aging was twelve months in French oak barrels of which approximately 10% were new, with the remaining barrels made up of older barrels from our Hendry label zinfandel program.
Soft, aromas include floral, berry, spice and caramel candy. Light-to-medium-bodied, with a balanced palate impression. Flavors of currant jam, berry, bittersweet chocolate, baking spice and orange rind on the palate. Perfect for weeknight pizza, a meaty Bolognese with pasta, or even barbecue. Good everyday value for those who prefer fruity but dry, not sweet, zinfandels.
---
Wine Specs
Alcohol: 14.5 %
TA: 6.02
VA: .75
Cases Produced: 822

Downloads