HENDRY HARVEST HAS BEGUN!
September 3, 2018 - October 15, 2018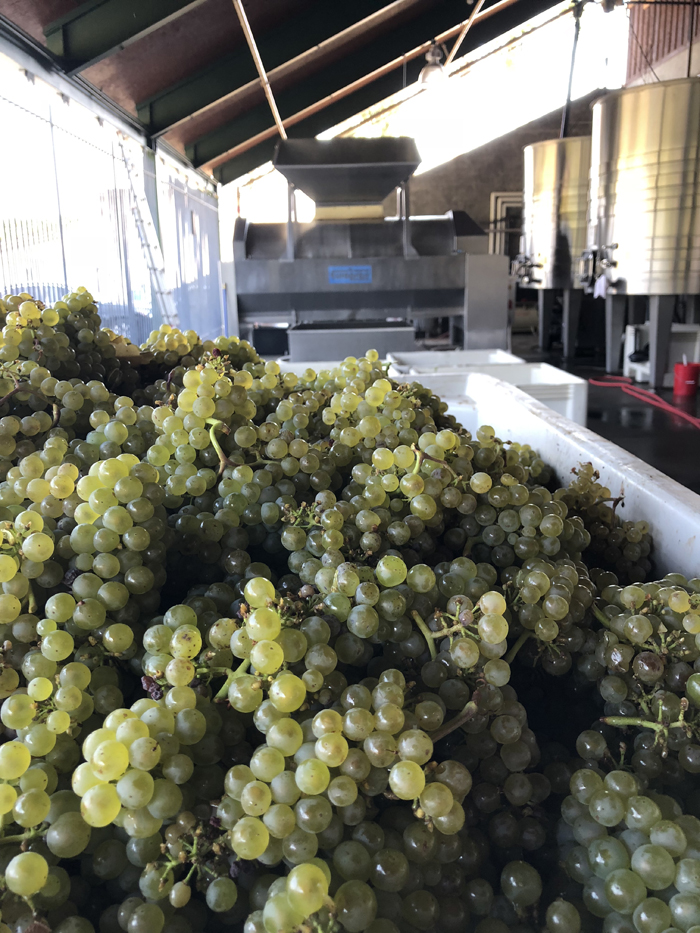 We brought in the first grapes of the 2018 Hendry Harvest on Monday, September 3, 2018. Ten tons of Chardonnay from our Block 19 were picked and pressed, kicking off the harvest season and filling the air with the smell of freshly crushed grapes.
At Hendry, our unique location between the cooler and warmer growing regions of the Napa Valley allows us to grow a wide range of grapes, with different ripening times. This means that harvest here will continue for the next four to six weeks as we pick through our fifty blocks, from the lightest whites like Albariño, Pinot Gris and Chardonnay, and make our way to the heaviest, latest-ripening reds, like Malbec, Merlot and Cabernet Sauvignon.
Come join us! Scheduled appointments are available daily: Info HERE, email info@hendrywines.com or call (707) 226-8320.
« Back to Events