2018 ZAP Zinfandel Trade Tasting
January 18, 2018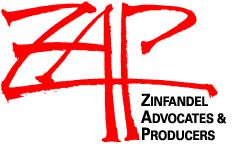 Trade Invitees, Hendry would love to see you at the ZAP TRADE TASTING!
Thursday, January 18th, 2018
1:00PM – 4:00PM
The Pavilion at One Market
30 Steuart St, San Francisco, CA 94105, USA
An invite-only Trade Tasting at One Market allows an exclusive, advance opportunity to discover and explore the latest Zinfandel releases and talk with the winemakers who made them. This trade tasting allows for more interactive conversations while evaluating the wines. Qualified Trade can purchase additional tickets for $30. Please contact the ZAP office – 530.274.4900.
Trade invitation and registration managed by Blue Lifestyle. REGISTER HERE
Contact:
Maddee McDowell
maddee@bluelifestyle.com
310-459-7570 x4
« Back to Events